Seaspray Group has commenced the third phase in a major five-year restoration of the magnificent Palm Beach oceanfront estate, La Salona. This Mediterranean-style property was designed in 1926 by Beaux-Arts architect, Marion Sims Wyeth with an addition in 1929 by the famed Palm Beach architect, Maurice Fatio. La Salona features beautiful stenciled cypress ceilings, a wine cellar for two thousand bottles of vintage and cut coral walkways to lavish gardens with fountains.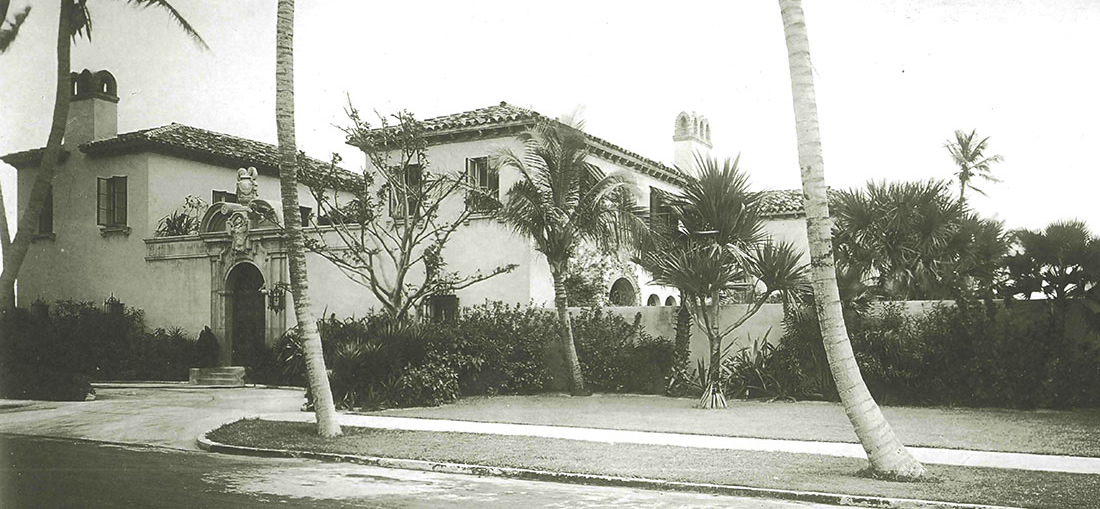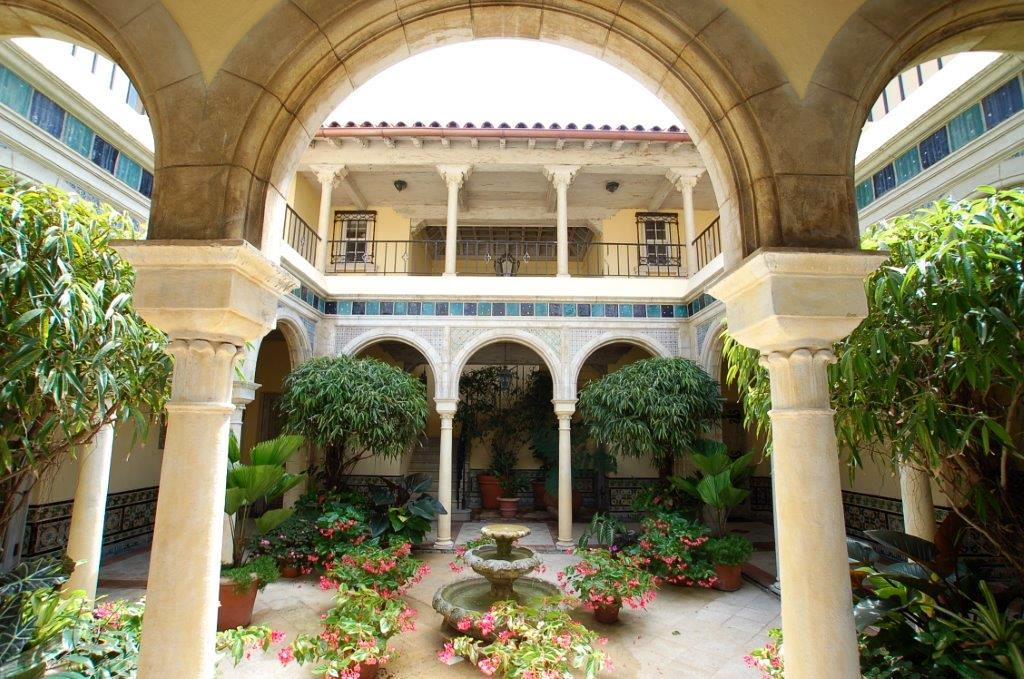 Seaspray Group is renovating and restoring this one-of-a-kind residence originally built for esteemed Palm Beach attorney, WR Reynolds and occupied by famous socialites including Kimberley Farkas. During the restoration, Seaspray Group is applying painstaking and meticulously attention to preserving the original aesthetics by utilizing bespoke techniques and finishes using their highly-skilled artisans and luminaries. In addition, they sourced materials from around the globe to honor and embrace the history, period and timelessness of this prestigious property. In May 2015, Seaspray Group began work on the next phase of restoring and rebuilding the property working alongside renowned interior designer, Mimi McMakin of Kemble Interiors and architect Raphael Saladrigas of Saladrigas & Cohen Architecture. This phase will further beautify the interior and bring comfort and tranquility to this landmark home.
Since 1979, the principals of Seaspray Group have constructed, renovated, restored, preserved and managed the most prestigious properties in South Florida encompassing landmark and historical homes designed by Addison Mizner, Marion Sims Wyeth, Maurice Fatio, Howard Major and John L. Volk.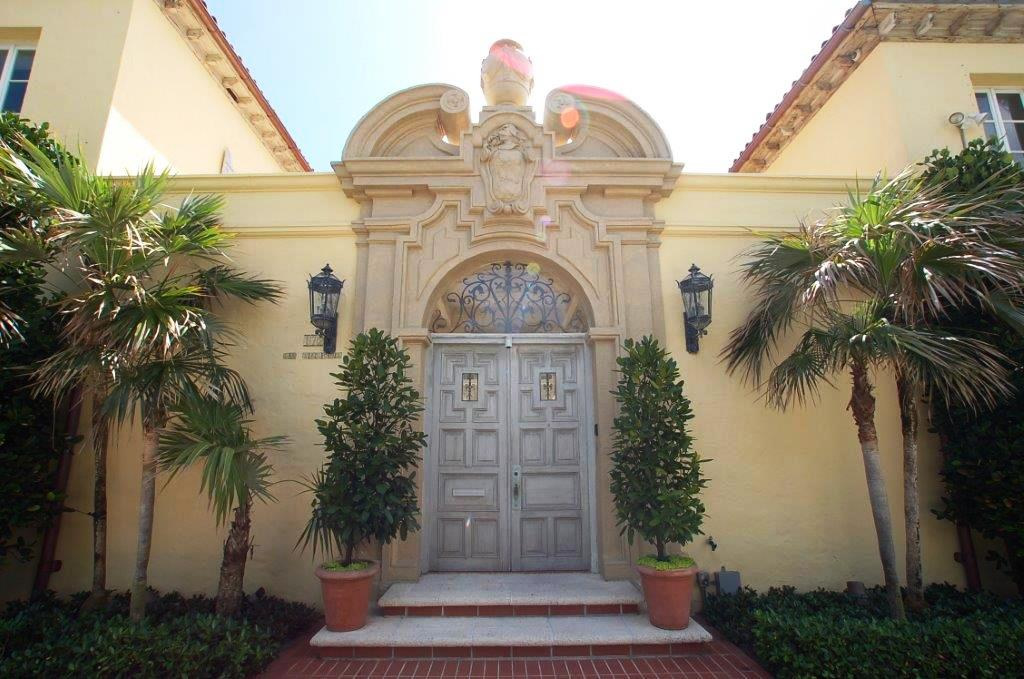 Since 1979, Seaspray Group – a third-generation company – has constructed, renovated, restored, preserved and managed the most prestigious properties in South Florida.
With a passion for preservation and restoration, Seaspray Group ranks properties by noted Palm Beach Architects John L. Volk, Addison Mizner, Marion Sims Wyeth, Maurice Fatio and Alfred Browning Parker among its vast and impressive portfolio.
In 2008, the highly-skilled team, renowned for painstaking attention to preservation and restoration, was approached by an international couple who saw the splendor in the now dilapidated 1920's Addison Mizner Casa Amado. This former gem adorning the Atlantic coastline was once a Mediterranean masterpiece for entertaining the rich and famous! For five years, the team worked tirelessly to bring this 23,000-square-foot Florida landmark back to its former glory.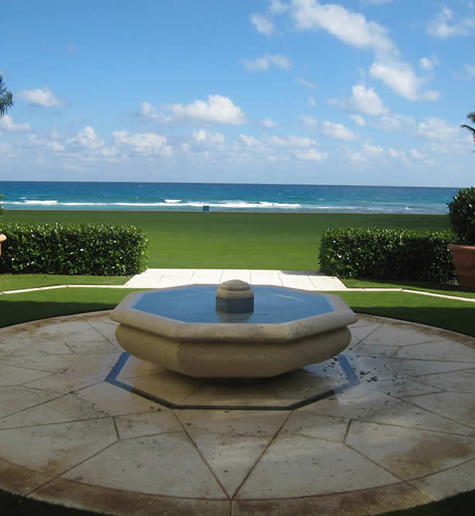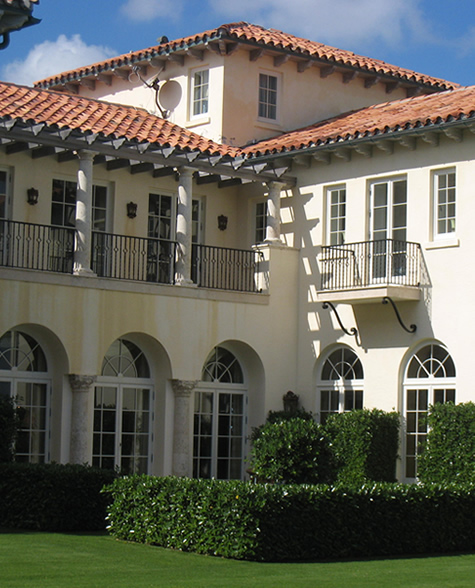 Highlights:
One of the largest alteration is the new west-facing entrance hall, which opens to the main floor. A double-height space with stone balustrades and floor tiles matched by faux-painted walls, it features a pedimented interior doorway that offers a dazzling view straight through the living room out to emerald lawn and sapphire waters.
The public spaces on the main floor were relocated, placing the dining room on the west side of the building.
The pastel-tone living area, baronial library, and beamed family room all overlook the Atlantic and access a secluded terrace and two shady loggias.
Sleeping quarters occupy the second floor, including a spacious master bedroom with panoramic vistas in three directions.
Among its prestigious property portfolio, Seaspray Group has developed construction projects in such communities as Palm Beach Polo, Island of Palm Beach, Seminole Landing, Jupiter Island, Lost Tree Village and Royal Palm Yacht Club. It is currently focused on constructing and renovating properties across Palm Beach Island.